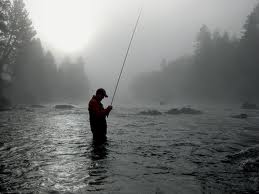 Some of my earliest memories are of spending my summer days walking a trout stream from our family cabin near Twain Harte. That was over 50 years ago, my connection to this great area has some history. I spent my school years growing up in Modesto and then Saratoga. My adult life really began when I met my wife of 40 years, Sally. Again, a connection with this area as we met at Dodge Ridge while I was working as a ski patrolman. Sally's family had a cabin in Pinecrest and we spent most of our weekends and vacation time there while we were raising our two children.
My Bay Area career was in sales and marketing with Scovel and Sons Company of San Francisco as Vice President in charge of sales, later having founded Far West Fabrics in Santa Clara, I commuted from Pleasanton. In 1986 we decided to move to the mountains and raise our children with more trees and less asphalt. Twain Harte was our obvious choice and I have been helping clients buy and sell real estate here ever since.

After having been affiliated with Prudential and Coldwell Banker, I decided to start Twain Harte Homes and Land, Inc. I wanted to practice this wonderful profession from an environment that reflects my values, goals and perspective. I am an experienced Realtor with hundreds of successfully closed transactions and just as many satisfied clients and friends. I am very proud of my relationship with past clients, many of whom have become good friends...I really like to follow up.

My favorite pasttimes include spending time with family, standing in a trout stream with a fly rod in my hand, golf and skiing. If you want to work with a local Realtor who really wants to work with you and can show you all that this great region of the Central Sierra has to offer, please be in touch. You may use the Contact Information section below.
Sincerely,
Don Harms
2don@harmslink.com
(209) 586-1999